What are Bard Business Solutions?
Our solution apps are applications we created and tailored for your industry using the FileMaker Platform. These apps do exactly what your business needs.
Organize contacts, track inventory, manage jobs, and much more. The same app works on your mobile device, computer, the web, and in the cloud.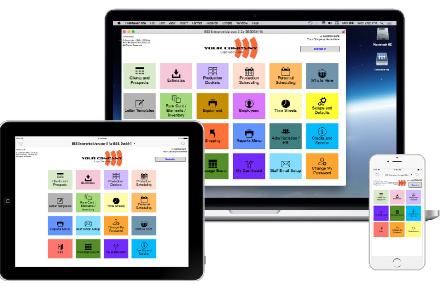 Celebrating Over 26 Years Creating Database Solutions
Providing custom management software for a variety of industries since 1995.
This allows all departments to share information and be more efficient.
Enter data once and use it many times. Error-prone paper processes are eliminated through seamless integrated connectivity of our solutions.
Management Software For Your Company

See what customers have to say:
"Graphics Manager has contributed greatly to the success and growth of our company. It saves us literally hours each week and has had a huge impact on our profitability,"
Dan Thompson
DT Print Solutions Inc.
Italic Inc.
---
Magazine Manager has been a tremendously valuable tool to our company since we first adopted it 5 years ago. This program has allowed us to drastically increase productivity while at the same time greatly increasing accuracy and decreasing the time needed to complete each step of our sales, production, and accounting procedures.
Stephen Longmire
Associate Publisher
PrintAction Magazine
---